Canvassing, Phone Banking, Visibility
Please sign up to help out from now until the election day. Volunteering for an hour or two a big difference!
Sign Up Here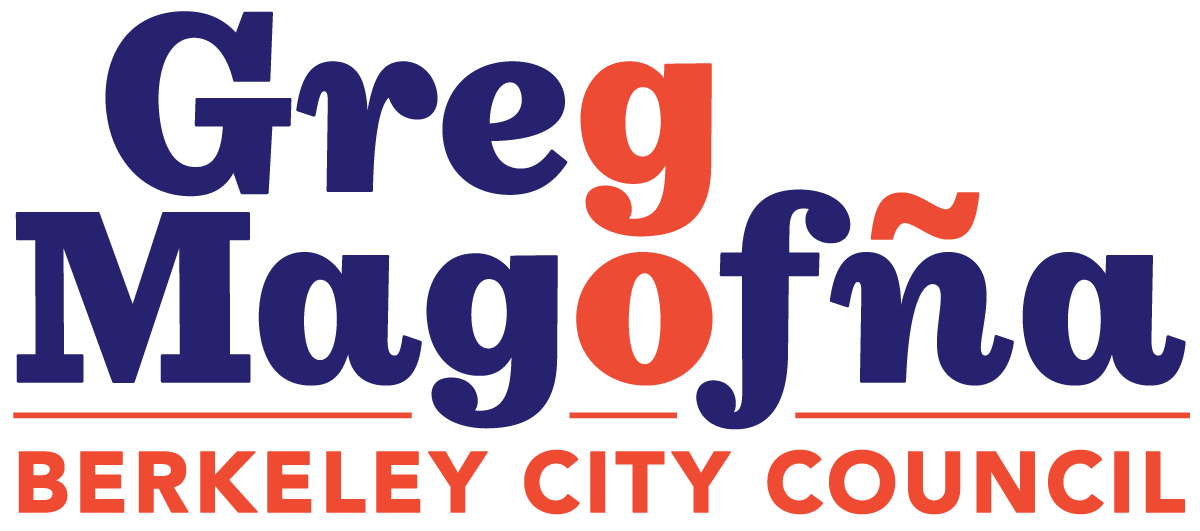 A Berkeley that Works for You
Greg is running for District 4 to give back to the community that helped him find his voice and instilled in him the values of political activism. Greg has worked with and for people as a teacher, an AmeriCorps VISTA volunteer, an elder meals-on-wheels program manager, a senior legislative aide in the Berkeley Mayor's Office, and a housing-rights activist. His breadth of experience and knowledge of policy making on the local, regional, and state levels make him the right person to keep Berkeley a welcoming and inclusive home for all.
Greg's Priorities
Provide New Housing Opportunities for Teachers, Artists, and Others who Work or Study in Berkeley
We need to build housing at all income levels. While we implement our transit-oriented, voter-approved Downtown Plan, we need to provide housing and homeownership opportunities to low- and moderate-income people through socially-owned community land trusts and co-ops …
Fix the Streets and Sidewalks
We need to fix our main roads and bike boulevards and prioritize pedestrian-safety improvements and protected bike lanes …
Keep Our Community Safe
We need to strengthen and reinvest in our street lighting, community watches, disaster-preparedness programs, and Police and Fire …
Keep Berkeley a Leader in the Fight for Climate Change
We need to get back on track to meet our 2050 GHG reduction goals by investing in public electric-vehicle charging, biking infrastructure, and drought-tolerant native planting …
Work Regionally to Address Homelessness
We need to focus on rapid rehousing with services and create an Action Plan to work with surrounding cities to combat homelessness …
Endorsements
Asian Pacific Democratic Caucus of Alameda County
Berkeley AFSCME Public Employees Union Local 1
East Bay Express
East Bay for Everyone
International Brotherhood of Electrical Workers (IBEW) 595
League of Conservation Voters
Sheet Metal Workers (SMART) 104
Loni Hancock CA State Senator, Assemblywoman, and Berkeley Mayor (Retired)
Tom Bates Berkeley Mayor and Assemblyman (Retired)
Lori Droste Berkeley City Councilmember
Susan Wengraf Berkeley City Councilmember
Darryl Moore Berkeley City Councilmember (Retired)
Michael Caplan Berkeley Economic Development Manager (Retired)
Jonathan Morris UCB Graduate Assembly President and more…
Community Leadership Roles
Berkeley Community Environmental Advisory Vice Chair
Berkeley Community Fund Young Professional Advisory Group Member
Berkeley Community Media Board Member
Berkeley Housing Advisory Commissioner
Berkeley Martin Luther King Breakfast Planning Committee Member
East Bay for Everyone Co-Founder & former Co-Executive