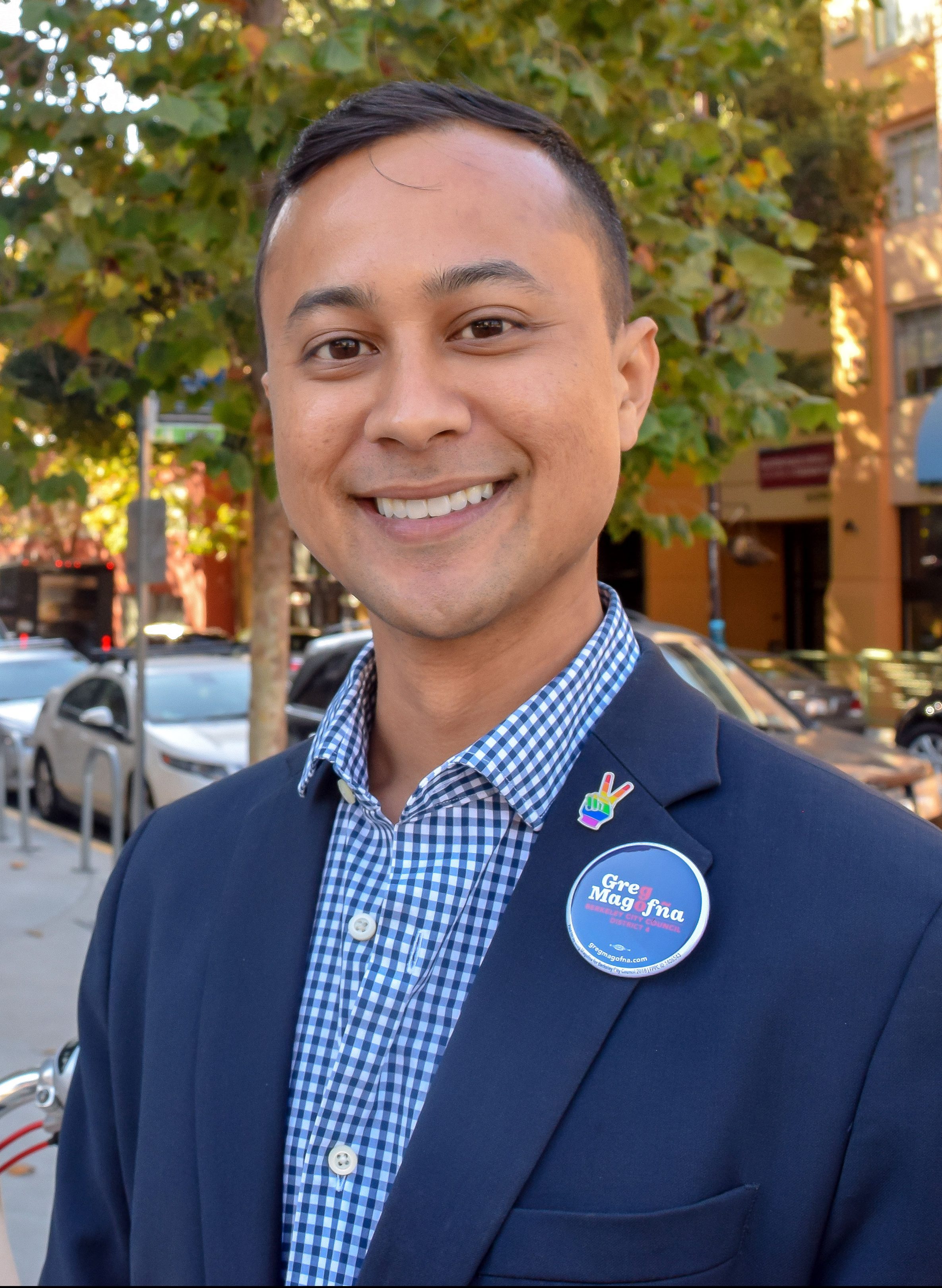 BA Political Science, French Minor '07
UC Berkeley
Master of Urban Planning '20
University of Southern California
Growing up as a low-income, LGBT youth in a conservative catholic, military family, I had to move every two or three years and never felt like I had a real community or a place to call home. It wasn't until coming to Berkeley that I truly was able to discover who I am, be my authentic self, and start to set down roots. I'm running for city council to give back to the city that exposed me to new ideas, cultures, food, and the experiences that have shaped me. I want to make sure that others have that same opportunity.
Right now, rising rents and unbelievable home prices have displaced too many of our neighbors and exclude too many of the people who are most in need of housing and opportunities in Berkeley. My priorities are racial and economic equity, building diverse and inclusive communities, and tackling the two biggest challenges we face today: housing affordability and climate change.
I've dedicated my life to working with and for people as a teacher, an AmeriCorps VISTA volunteer, a senior aide in the Berkeley Mayor's Office, communications manager at a homeless services nonprofit, and now as outreach director at an organization holding exclusionary cities accountable for building housing to meet the needs of community members across levels of income. I've also made sure to serve my community outside of work as a housing, walking/biking, and transit advocate.
In my volunteer life, I've fought hard to make sure Berkeley and the East Bay live up to the progressive values we espouse. I've worked on ending exclusionary zoning and relegalizing duplexes, triplexes, and fourplexes; worked to help make teacher housing a reality at the Berkeley Adult School; fought to get housing moving at Berkeley BART stations; helped make social housing an actual proposal at the State level; and have fought hard to support 100% affordable housing across the East Bay. I continue to advocate for pedestrian and bicycle improvements so that everyone can live in and experience our beautiful city and live car- and carbon-free (or car-lite) life like me with safe streets, safe neighborhoods, and safe routes to school.
I ask you to work with me in building a Berkeley for all.
I've dedicated my life to public service:
East Bay for Everyone Co-Founder and Member (7 years) and two-time Co-Executive (3 years)

League of Women Voters Berkeley Albany Emeryville Board Member (10 months)

Berkeley Housing for Opportunities for Municipal Employees (BeHOME) Committee Member (3 years)

Alameda County Measure A1 Housing Bond Oversight Committee (6 months)

Berkeley MLK Breakfast Member and Co-Chair (6 years)

Communications Manager for a Homeless Services Non-Profit (1.5 years)

AmeriCorps VISTA Outreach Volunteer (1 yr)




Language Arts and English Literature Teacher in South Korea (3 yrs)

Meals-on-Wheels and Café Nutrition Program Manager for Seniors (9 mo)

Berkeley Housing Commissioner (2 yrs)

Berkeley Environmental Commissioner and Vice Chair (3 yrs)

Senior Aide in the Berkeley Mayor's Office (4 yrs)